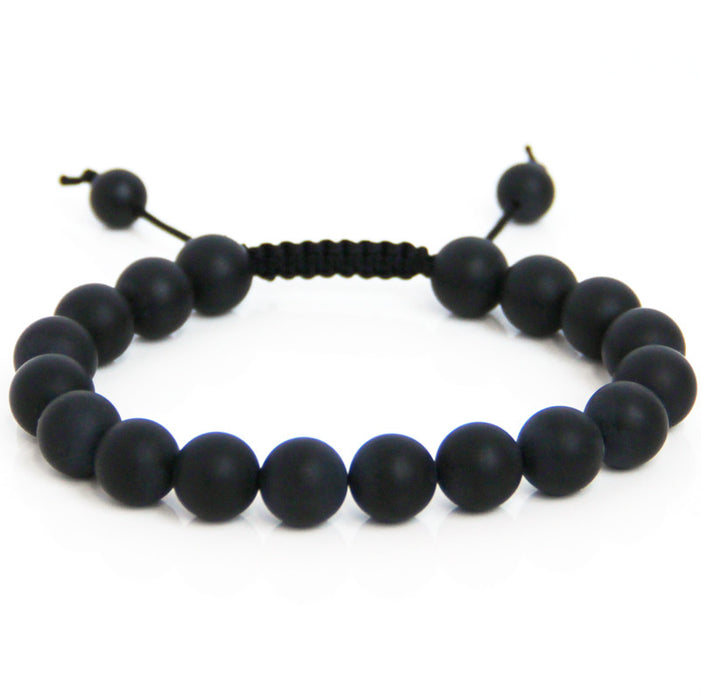 Grounding Wrist Mala | Matte Onyx
Let the good vibes in so you move forward feeling grounded and protected.
Onyx balances, grounds and dispels negativity, allowing positive vibrations to come through.  A stone of inner strength and protection, it increases concentration, stimulates thinking and logic and encourages better decision making. Helps you to be a master of your own destiny as it helps you to see more clearly what lies ahead.
Gemstone: 8mm faceted matte black Onyx 
Black cord
Adjustable via a sliding macrame closure