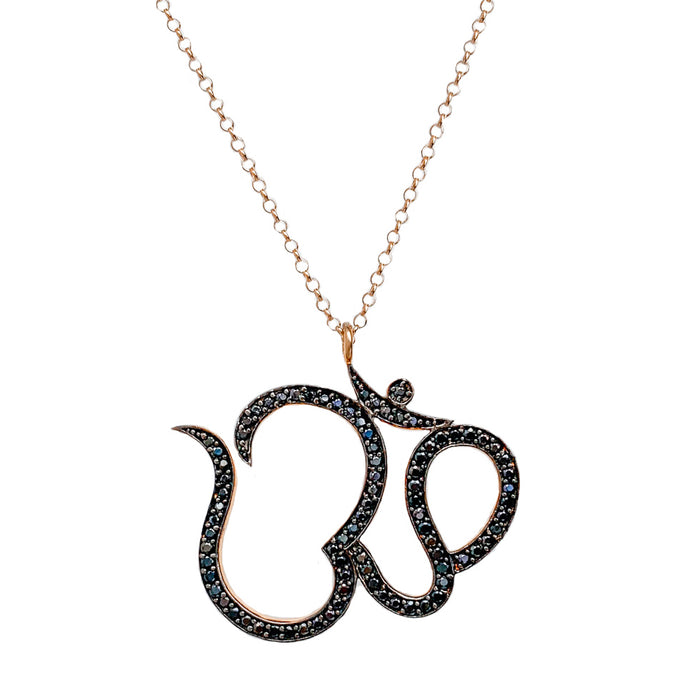 Om Necklace | Spinel | Gold | final sale
A reminder that we are all connected. Rooted in Hinduism, Om is an ancient mantra known as the original vibration of the universe and encompasses the mind, body, and spirit. "Om" is composed of three sounds, a-u-m, and when we sound "a-u-m," we are aligning ourselves with one another and the universe we live. It is a mantra chanted in yoga, meditation, and prayer.
Spinel opens the chakras and keeps the energy flowing. It is a protective stone, offers a renewed zest for life and encouragement in difficult situations. 
Om Pendant: 1.5" x 1.5" gold vermeil (gold-dipped over sterling silver); tiny pave Spinel crystals
Chain: gold-filled