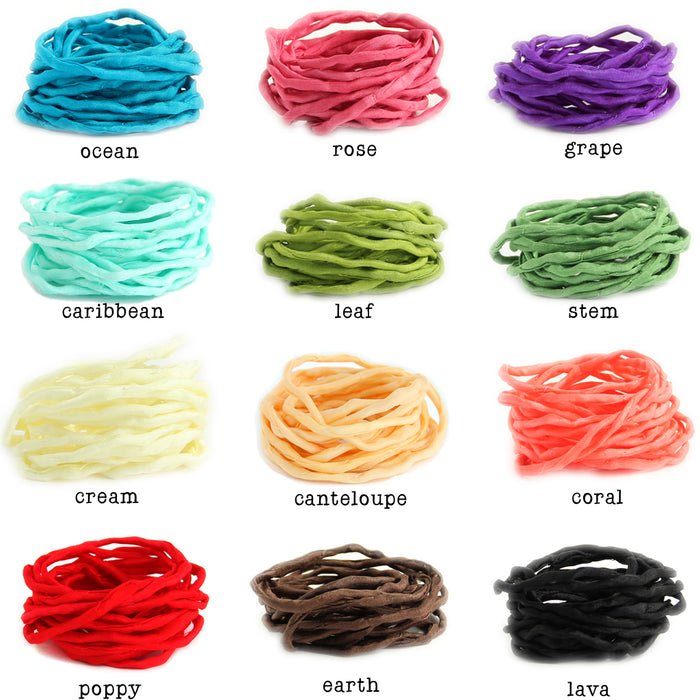 Custom Mantra Bar Silk Wrap
Keep your intentions and dreams close and customize your very own Mantra Wrap. A colorful reminder to bring you back to your truest intention.  
Hand-stamped bar: sterling silver .925
Bar dimensions: 34mm x 5mm (1.3" long)
Font size will be adjusted depending on the length of your mantra
No clasp. Finish with a bow or knot and tuck excess inside silk wrap
All of our Mantra Bars are stamped one letter at a time, with a letter peg and hammer. No machines are used. Please expect variations in letter stamping.