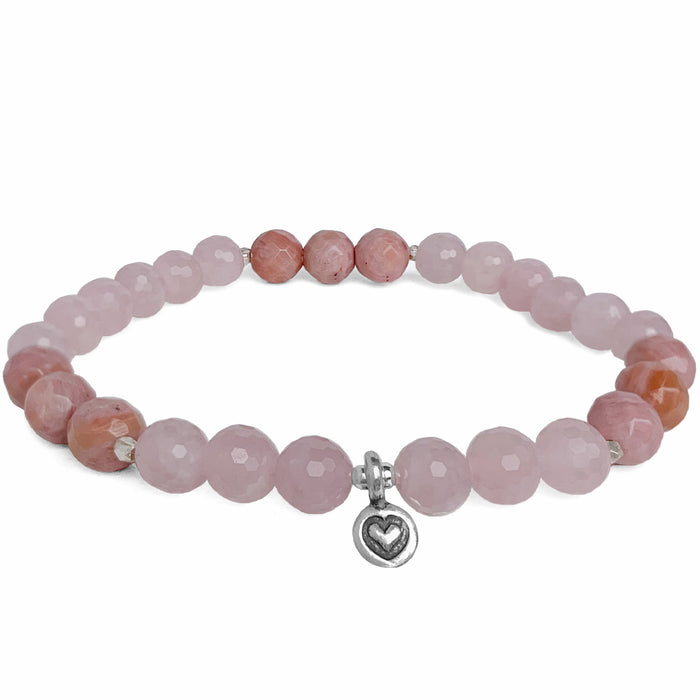 Choose Love Bracelet | Rose Quartz, Rhodonite
A tiny reminder to lean toward love, compassion, and forgiveness.
Rose Quartz is the stone of unconditional love and inner peace. It soothes tension in the heart and reinforces self-love and acceptance.
Rhodonite encourages love, forgiveness, and helps to heal emotional wounds.  Supports your soul when you need it most. Once you allow yourself to forgive, only then can you heal and be open to love again.
6mm faceted Rose Quartz, Rhodonite
Tiny heart charm: fine silver .999 
Stretch cord