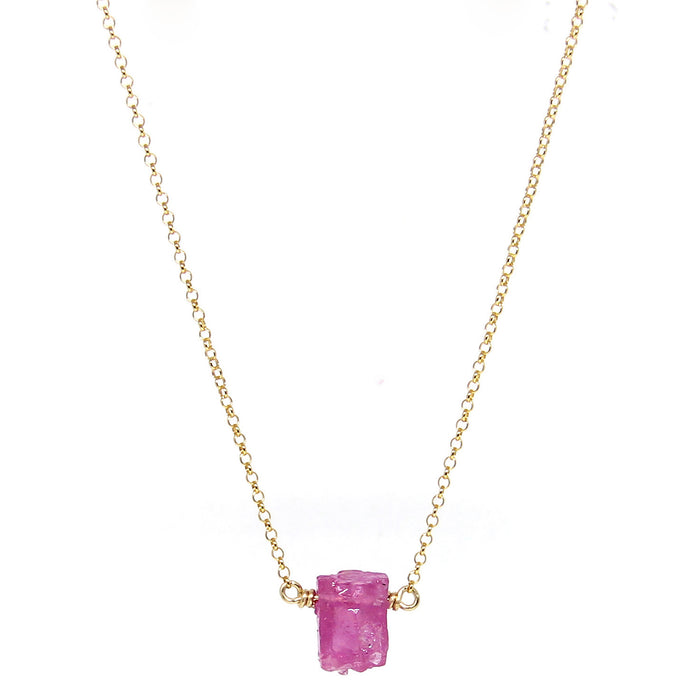 Pink Sapphire Nugget | Gold
Pink Sapphire encourages love, forgiveness, acceptance, release, and resilience.  Supports you during the ups and downs in life, while reminding you to be grateful of all the life lessons you've learned to bring you to where you are today.

These Pink Sapphire crystals are raw and rugged. Each has been hand selected and is one-of-a-kind in shape and form.
Raw rugged Pink Sapphire nugget wire-wrapped onto 14k gold-fill chain

Each Pink Sapphire is cut slightly different in shape and size; please expect slight variation

 
Also available in sterling silver