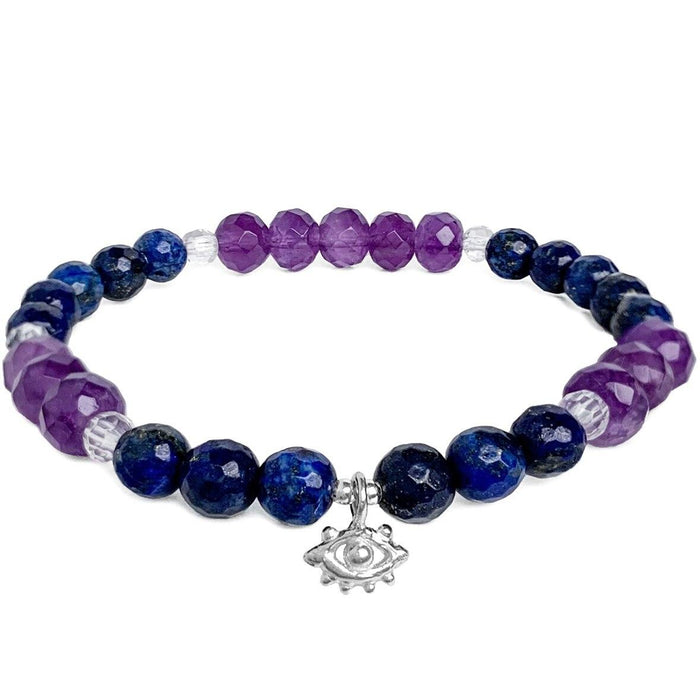 Eye of Protection Bracelet | Lapis Lazuli, Amethyst, Clear Quartz
Wear your eye of protection and be reminded that the universe has your back. Trust in the positive vibrations the universe puts towards you to protect you from negative energy. When you look at life through bright eyes, you can get through any obstacle.
This tiny eye charm has been hand-carved in wax and cast into recycled sterling silver using the lost wax method.
Metal: recycled sterling silver .925
Gemstones: 6mm faceted Lapis Lazuli, 8mm faceted Amethyst, 4mm faceted Clear Quartz
Stretch cord