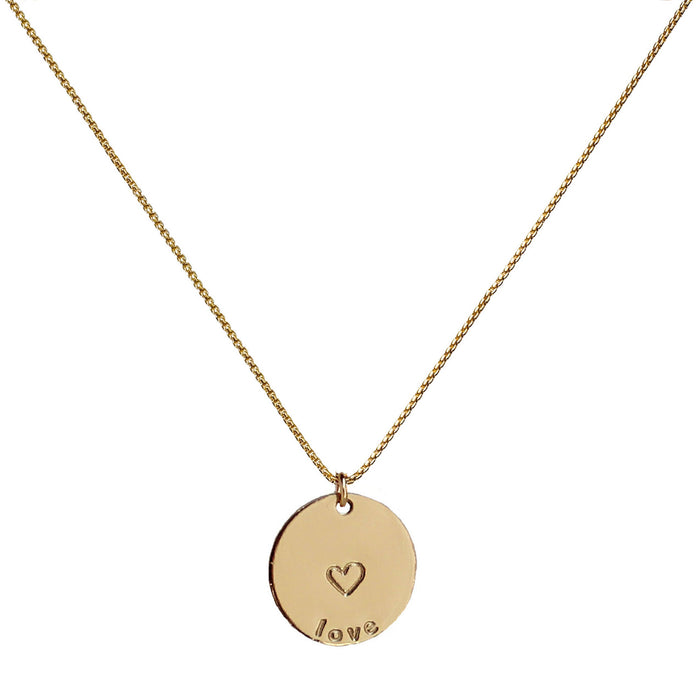 Custom Mini Mantra Coin Necklace | Gold
Keep your mantra and dreams close to your heart with our mini mantra coins.
Your word or mantra will be stamped along the bottom edge of the pendant. This piece is stamped by hand, one letter at a time using letter pegs and a hammer. No machines are used. 

Pendant: 5/8 inch (16mm)

Metal: 14K gold-fill

Letters Are Case Sensitive
Also available in sterling silver