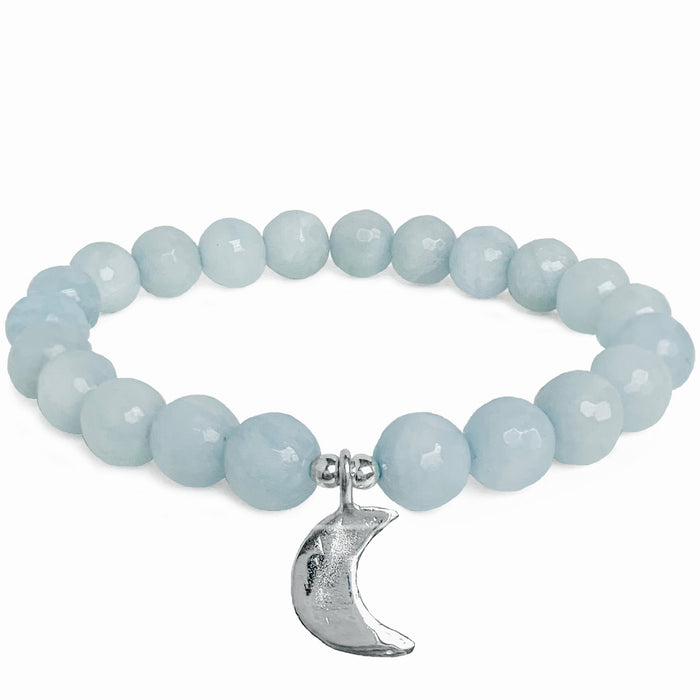 Luna Crescent Moon Bracelet | Aquamarine
I am in control of manifesting my own destiny. I plant the seeds.
The moon is a symbol of feminine energy, intuition, creativity, and wisdom. Embrace the goddess within and know that you are in control of your own destiny.
Wear your luna as a reminder of the intentions you are manifesting. Feel your intentions come to life as you put them in motion and create the life you desire.
Aquamarine is a wonderful stone for meditation and diminishing stress, fear and anxiety. When you take a moment to be still and let go of fear, you can move forward with a calmer and clearer mind. Aquamarine is also helpful in interpreting how you feel while encouraging communication and speaking your truth, making it easier to see the big picture and gain closure.
This luna charm has been hand-carved in wax and cast into recycled sterling silver using the lost wax method. This technique gives the luna a smooth yet organic texture.
Gemstones: 8mm faceted Aquamarine

Crescent Moon c

harm: recycled sterling silver .925

Stretch cord