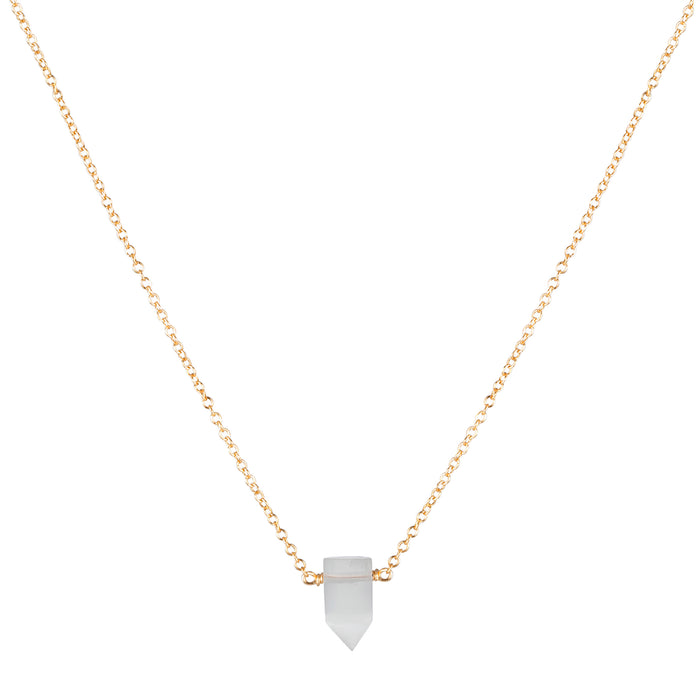 Tiny Selenite Point Necklace | Gold | final sale
Selenite gets its name from the Greek moon goddess, Selene, meaning moon-like glow. Protects and cleanses the aura and induces clarity of mind.

Selenite Crystal Point: 1/2 inch long x 1/4 inch wide
Metal: 14k gold-fill
NOTE: Selenite is a form of gypsum and is a delicate stone. Please remove for bathing and swimming.