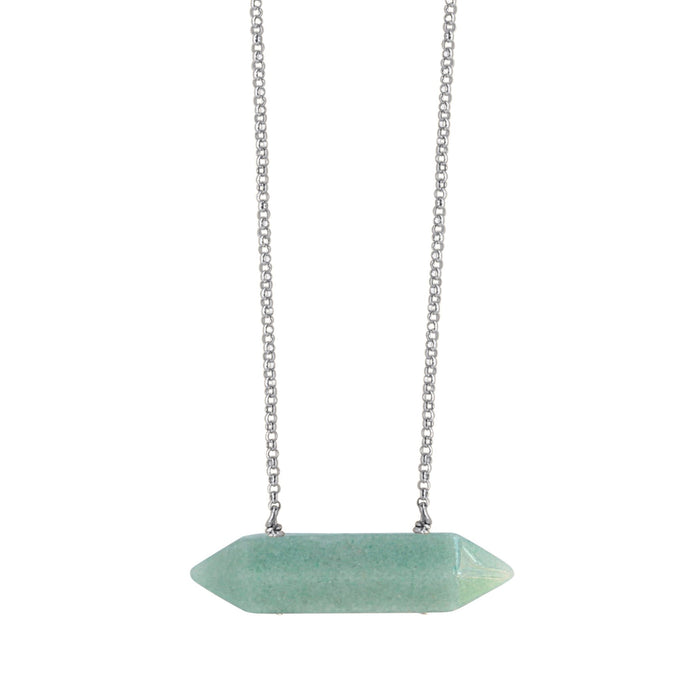 Double Terminated Crystal Necklace | Aventurine | Sterling | final sale
Let the energy flow with these double terminated points. Double terminated crystals radiate energy in both directions. They are perfect companions during times when you need to give and receive energy, while remaining balanced.
Green Aventurine is a stone of optimism, luck and abundance. It brings comfort and balance and calms emotional stress. It is a good stone for those who find it difficult to open their hearts. Aventurine encourages an optimistic outlook, feelings of lightness, harmony & a renewed zest for life.
Metal: sterling silver .925
Crystal: chunky double terminated Green Aventurine point. Approximately 1 5/8" long x 1/2" wide