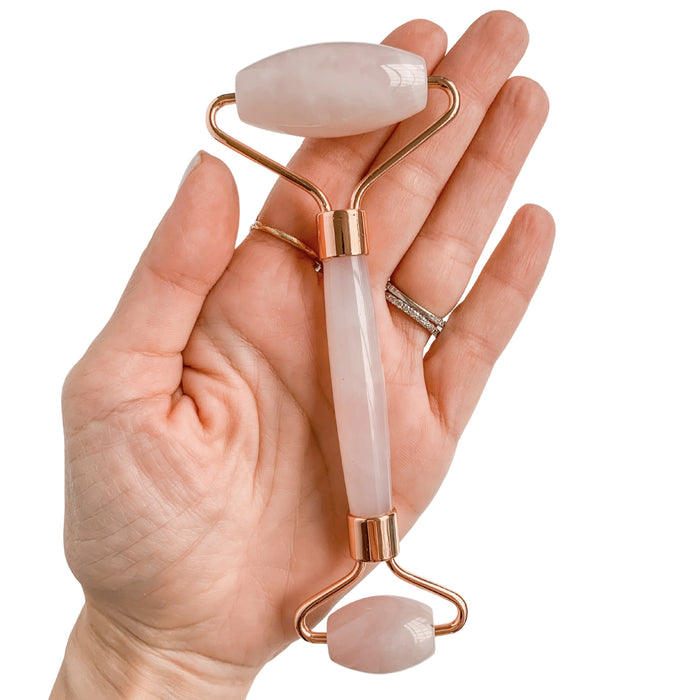 Rose Quartz Face Roller | Rose Gold
Do you face roll yet? Face rolling is so relaxing and helpful for decreasing puffiness, increasing blood flow and lymphatic drainage. If you don't already have one for your self-care routine, it's time to start and get your glow on.

Rose Quartz is the stone of love, peace and compassion.  
To use: With the larger side, begin on your neck using upward motions. Then move to your cheeks, forehead, and jawline, using horizontal motions. Switch to the smaller side for the delicate under eye area, rolling outwards from the corner of your eye to your ear.  Use gentle soft pressure when face rolling. If desired, place in refrigerator for 5-10 minutes for a cooling effect before beginning.

Rose Quartz face roller with rose gold metal accents
limited quantities