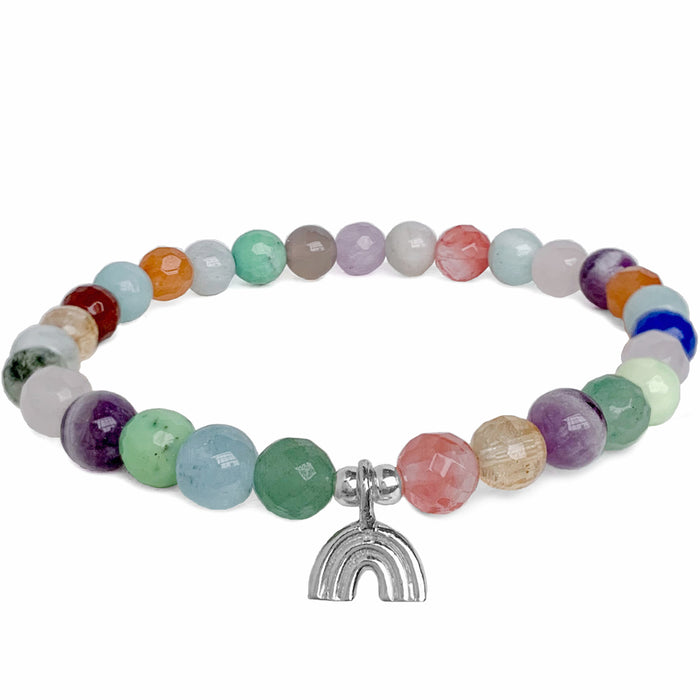 Rainbow Bracelet | mixed gemstones
A reminder that you are made of magic and no matter how great the storm, the rainbows will shine. Keep looking up and be an inspiration for others to do the same. Let your rainbow be a symbol of hope, joy, strength and happiness. 
This tiny rainbow charm has been hand-carved in wax and cast into recycled sterling silver using the lost wax method.
Metal: recycled sterling silver .925
Gemstones: mixed 6mm gemstones (please expect variation in gemstones and color for each bracelet)
Stretch cord